The Kings will get their new arena. A city and county plan to fund the stadium was completed and new owner Vivek Ranadive is taking over for George and Gavin Maloof.
There is still plenty of bad blood though over how the Maloofs nearly derailed the arena plan — let alone tried to sneak the team to Anaheim and then to Seattle. And a lot of politicking and dirty politicking still goin on. The Kings future is secure, but the dirty laundry is just being dredged up.
Take Ryan Lillis' report from the Sacramento Bee on Saturday:
The push to derail Sacramento's arena plan was thrown into disarray Friday, when it was revealed a Los Angeles law firm that represents the Maloof family wired $80,000 to the campaign. Two key political operatives resigned from the effort amid a series of denials from consultants and the Maloofs themselves about the source of the funding.
The implications of this are clear. The Maloofs were directly campaigning against the arena. Perhaps this is legal, but it certainly does not look good. Not with the arena deal officially finalized. The state still has to approve some funds it appears.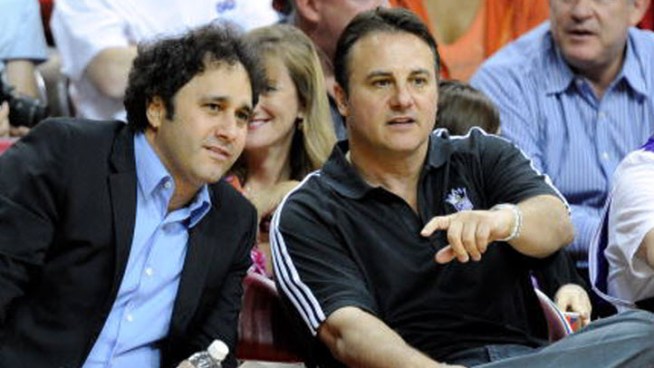 The Maloofs clearly preferred taking the deal from the group in Seattle and had that derailed when the NBA Board of Governors rejected the deal and then pushed the Maloofs to move forward with the Ranadive group that would keep the team in Sacramento.
It does not mean much now. The machinery has moved on and the Kings are staying in Sacramento.
There is still dirt to dig up if someone wants to dig it up. This is certainly some of it. The Maloofs possibly funded the campaign against the stadium for the Kings and in Sacramento. It does not look good for them if they ever want to get back into the NBA, something many suspect they will.
That is why they included a provision that would allow them to retain ownership when the team moved to Seattle. The Maloof's father sold their share in the Rockets oh so long ago.
Consider this another potential black eye on an already wounded reputation for these once popular and successful small-market owners.