NBA All-Star jerseys are always a little bit wacky. The league likes to do some of its experimenting with performance wear during the February showcase. The awful synthetic basketballs made their debut during the All-Star Game.
The much-talked about sleeved jerseys have already made their debut, first with the Warriors last year and now proliferating through the league, most notably during the Christmas Day games. The designs for Christmas were universally panned.
Hopefully the NBA and adidas' All-Star Game efforts will go over much better. The league's jerseys for this year's All-Star Game leaked and, yes, there are sleeves: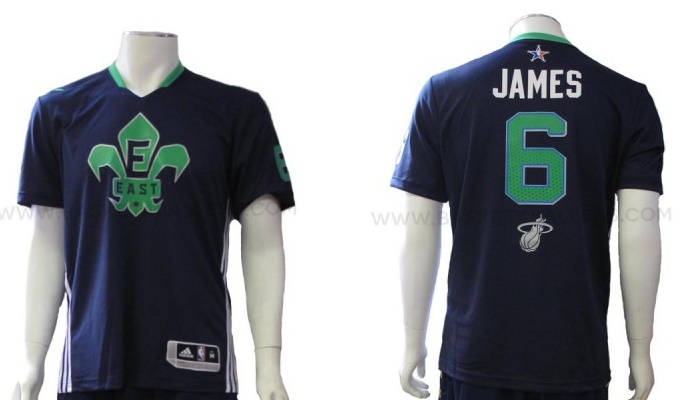 It looks like I could buy that shirt for $20 at the local Finish Line.
Oh, that is a jersey with some high-tech sweat-absorbing something that shows off my muscles? Um… I do not think you want to see that on me.
The sleeved jerseys clearly are a bit of a money grab. Many hypothesize they are increasing the potential space for advertisements on the sleeves in the near future. They certainly are a new product that fans can buy — particularly with the advent of the shirsey phenomenon.
Will the All Star give this their rubber stamp? Or will the annual Players Association meeting at the All-Star Game be a stand against these jerseys that publicly, at least, have not gotten the ravest reviews. No one has spoken out for the jerseys at least.
And now we get to enjoy them in New Orleans on one of the biggest stages the NBA has.