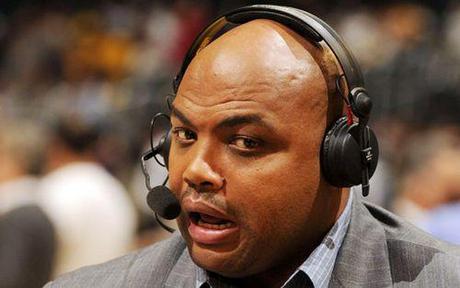 Charles Barkley has been the voice of impending doom lately when discussing the likelihood of an NBA lockout, and he continued to beat that drum of warning on ESPN Radio New York recently.
As a guest on Mike Lupica's radio show, the Chuckster added that he fears not even the great David Stern could help avoid the inevitable storms preparing to drown out basketball for the foreseeable future. It would take a miracle, Barkley thinks, to prevent MasterLocks from barring arena doors all over the Association.
Charles Barkley on the Mike Lupica Show:
"David Stern has been the best commissioner in sports the last 25 years. It would take a miracle on his part not to have a lockout and I truly believe that.
I think there's going to be a lockout, I think the owners are dug in, I think they want to send a message to these players. I think they're really upset by this LeBron James / Chris Bosh situation, because their teams don't have to be really good, but I feel like if they have a star in their market they can make some money.
And if all the stars want to play together…we're almost becoming like baseball where you've got a few good teams and the rest of them stink."
Part of me wonders how Barkley's contract is structured at Turner by the way, in the event you're at all interested in where my mind wandered while reading these quotes. Does he get paid annually, or per gig? Would he still get paid the same and simply work less in the event of a lockout? Just curious on that.
Regardless, Barkley's points are certainly well taken. I would think these owners can't be too excited about the momentum created by last summer's free agent signings, and I'd imagine they're looking for more than that Bird Rights thing too. I'm still waiting for that to work in Cleveland, a city Chuck touched on as he continued.
"Why are we going to show the Cleveland Cavaliers? Why are we going to show the Toronto Raptors? We can't do that. Now you've got the thing brewing with Dwight Howard, and now you've got the thing brewing with Chris Paul, and it's like why would we show Orlando if Dwight Howard is not there? And why would we show New Orleans if Chris Paul is not there?
I think because they're upset that some of these players all want to play together…..I think the players are going to have to take a really shoddy deal not to have a lockout. And I shouldn't say a shoddy deal, but they're going to put some things in play where all these players can't play together — that's first and foremost. And I think they are going to bring these salaries down, as far as 'X' amount of years. I think they're definitely going to do those two things."
It wasn't all gloom on the horizon for Barkley though. As far as Jan Vessley's girlfriend goes, Barkley did find time to mention the fact that he liked her moves. I'm paraphrasing. But when asked if he did catch "the kiss Jan Veseley had with his gorgeous girlfriend after being selected by the Washington Wizards", Barkley had a thought on that too.
"I like the fact that she was marking her territory. She wanted everyone to know that 'this is my millionaire and nobody can have them.' I like that. Hey, millionaires don't grow on trees."
Millionaires certainly don't grow on trees. There's also a few marking her territory jokes I could make here too but I won't. More from Chuck coming soon I imagine, stay tuned.
Photo Credit: PaperBlog