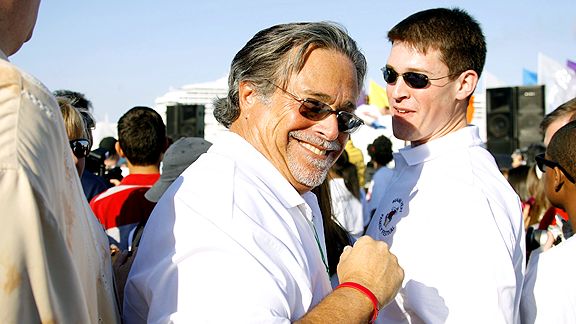 I'm approaching an age that's older than you'd think for a blogger. And that's OK. I'm comfortable with who I am and what I'm doing.
That is, until I hear about Micky and Nick Arison.
Micky Arison became CEO of Carnival Cruise Lines at the age of 28. With the money he made from that and other ventures, he took over controlling interest of the Miami Heat 16 years ago.
Now he is going to put more time into the carnival business while his son Nick Arison — at the ripe old age of 30 — will take over day-to-day operations as the CEO of the Heat, the team announced Friday. And by the way, that's a good thing.
Nick has worked for the team for 15 years and full time since 2003 (after he graduated from Duke). He most recently was Vice President of Basketball Operations until this promotion.
Let's recap for just a second:
Micky Arison was the CEO of a gigantic company at 28. Nick Arison is the CEO of the Miami Heat at 30. And he's a legit CEO, not just some rich guy's son filling a seat and listening to his iPod during meetings.
So congrats to him. And thanks for making me feel crappy about the tens of thousands of dollars I spent on my education to get me to this point in my life. Appreciate it.
Photo: Getty Images