As the NBA lockout enters its 13th day today and no signs of change anytime soon, more players are following the lead of Nets all-star guard Deron Williams in considering joining teams overseas.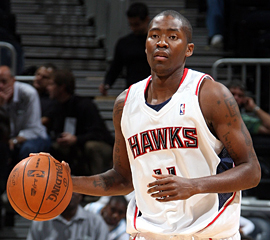 Jamal Crawford, who played with the Atlanta Hawks last season, is reportedly considering offers from two teams, and Andre Iguodala also has an offer on the table.
According to several sources, center Zaza Pachulia could be joining Williams on Turkish club Beskitas and Eurobasket.comalready has Pachulia on the Beskitas roster.
When the 2011-12 season resumes, the Nets could be out yet another guard, as HoopsHype is reporting that Anadolu Efes of Turkey is close to reaching an agreement with Sasha Vujacic.
Not to be outdone, Galatsaray, also of Turkey, signed Darius Songaila late last week to a contract that is roughly $3 million less than his contract with Philadelphia last season. Unlike Williams or Pachulia, Songaila's contract does not have an opt-out clause so he'll spend the entire season with Galatsaray, teaming up with former UCLA guard Josh Shipp.
Like Songaila, Sonny Weems, who was a restricted free agent with the Toronto Raptors, signed with longtime Lithuanian powerhouse Zalgiris Kaunas, where he plans to stay for the entire season.
Roger Montgomery, Weems' agent, said his client signed the deal Thursday without an NBA opt-out clause because he believes the league's uncertain labor situation makes it "in our best interest to unpack our bags and stay the entire year."
Aside from Williams, there are other high-profile NBA players considering Europe as their next destination, especially if they can get the same clause Williams will receive.
Last week, Knicks center Amar'e Stoudemire asked his twitter followers whether or not he should join Israel's Maccabi Tel Aviv before changing his tune, saying he would be staying in the states.
However, yesterday on the Scott Van Pelt show, the all-star center said he is not ruling out the possibility of playing in Europe.
"What's better than playing five-on-five up tempo than playing actually with pros," Stoudemire said. "Over in Europe you get a chance to expand your culture, learn another language and also stay in shape and play basketball, and I think that's a great opportunity for us."
Oklahoma City Thunder forward Kevin Durant, who was recently seen slamming an alley-oop to himself in a Drew League game in Los Angeles while NBA players are not allowed to workout in team practice facilities or with trainers, could also be in the mix according to his agent, Aaron Goodwin.
"If the opportunity presents itself and the lockout persists, he's going to have to consider it just as other players are considering it," Goodwin said. "Kevin has shown some interest to know what the situation is and we'll reach out to the players' association and make sure that they're aligned with the guys in case they do take an offer. But I think what you're going to see happening is a lot of players are going to look at the opportunity if the lockout prolongs that they can go somewhere and play basketball.
"If they're not allowed to play in the NBA, they've got to look at other opportunities. If you have teams that want you to play and the NBA is willing to sit out a year, why sit out a year?"
While the lockout and the threat of losing an entire NBA season are certainly playing into the decisions of several NBA veterans, one player who hasn't played a single minute of NBA basketball may get his first professional minutes on foreign soil.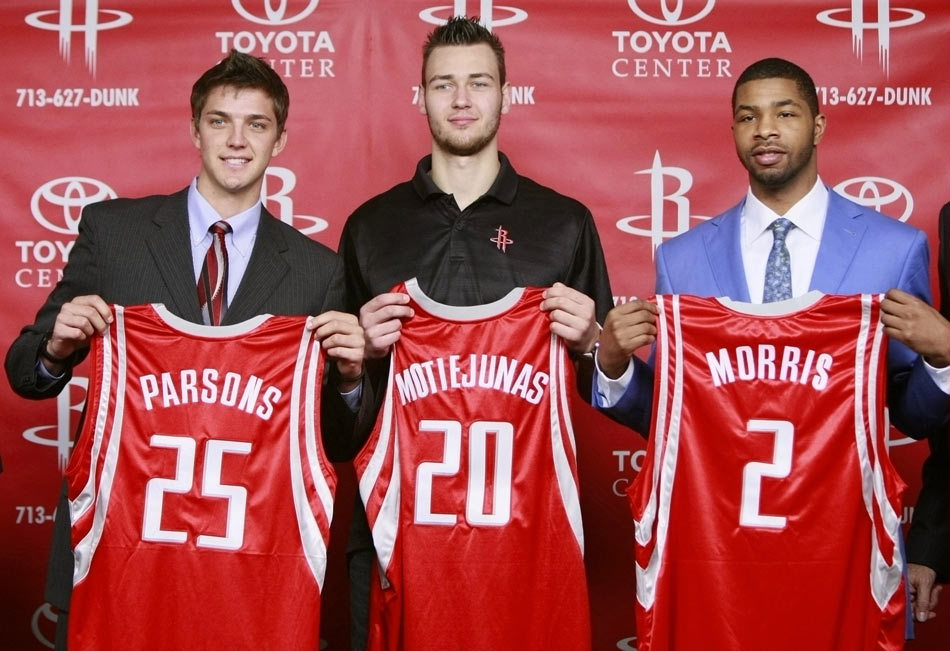 Less than a month after he proudly raised his number 25 Houston Rockets jersey at an introductory press conference, former Florida forward Chandler Parsons, who was selected with the 38th pick in last month's NBA Draft, is receiving interest from several European teams.
Parsons' agent, Mark Bartelstein, said while some teams are willing to offer the 6-10 forward an opt-out clause, there's a good chance Parsons would not return to the Rockets until after next season if he signs overseas.
It appears that ESPN's Player X was right in his May column proclaiming that the lockout would change the NBA. While it may not be as drastic as the anonymous player predicted, I can think of several teams that could use the services of a few of the players that have agreed to sign, and that number is likely to increase as the summer continues.
While many players are still in the "considering Europe" camp, that could change in August and September when players usually head back to their team practice facilities to resume summer workouts before training camp.